Whatever your budget or payment preference, Mobile Tyre Shop can deliver
The cost of four new tyres can be a strain on the household budget but holding out on replacing them – or buying cheap tyres that don't suit your vehicle or driving style – can cost far more than it saves. Tyres are your connection to the road and ultimately, your safety, and there's nothing Mobile Tyre Shop takes more seriously. That's why we offer a full range of payment options and terms. With such flexibility, not to mention online ordering and onsite fitting, with Mobile Tyre Shop, there's no need to wait to get the tyres you need.
Mobile Tyre Shop accepts all the major credit cards: VISA, Mastercard and AMEX. Pay at time of checkout, confident that your payment details are fully encrypted and secured by Commbank. Mobile Tyre Shop doesn't store any of your credit card details. Please note, if you are unable to be present during time of fitment when paying via Credit card, additional information will be requested to validate your identity.

Want real flexibility? You can pay when Mobile Tyre Shop arrives with your new tyres using cash or credit card. All our vans are equipped with EFTPOS, however afterpay, openpay and zippay are not available as COD payment options.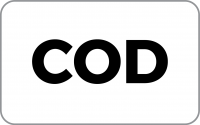 Afterpay offers instalment plans for online shoppers. Buy your tyres today, pay for them in four instalments, interest free.

Afterpay FAQs
How many payments can I split my purchase into?
With afterpay, you split your purchase into 4 instalments.  You pay your first instalment at the time of purchase, and the remainder every fortnight.
Are my payments interest free and without hidden fees?
You pay nothing extra when you pay on time. With interest-free payments, the only fees are for late payments. afterpay email your payment schedule and send notifications so there are no surprises.
How do I enjoy instant approval and shipment?
You'll know you've been approved within seconds. Orders ship as they would with any other form of payment, as quickly as you choose.
Openpay is an innovative payment solution enabling you to purchase you tyres now and pay later, with no interest. Purchase today, pay it your way – choose weekly or fortnightly payments, over as many months as suits you.


Openpay FAQs
Am I eligible to use Openpay?
If you are 18 years or older and a permanent resident of Australia, all you'll need is:
A debit or credit card
An email address
A mobile number
A photo ID
Is Openpay safe & secure?
Yes, protecting your information is very important to Openpay. Openpay is a Level 1 PCI DSS Compliant Provider. This means that all sensitive information is encrypted and  they maintain stringent physical, electronic andprocedural safeguards to protect your information. View the Openpay privacy policy here
Does Openpay perform a credit check?
Depending on the purchase you are making, you may be asked to perform a credit check. This is usually when you need to make a purchase that is above the amount Openpay has allocated you. In any instance, you will be asked to consent to the credit check before it happens. Read the full terms and conditions here.
Will I be charged interest?
Openpay does not charge any interest. Ever. Read the full terms and conditions here.
Are there fees?
Establishment fees and plan management fees may be applicable – these will be disclosed to you before your plan is finalised, as they vary from merchant to merchant. If a payment is not made by its scheduled date, a late fee of $9.50 will apply. These fees are also outlined in the email sent to you on confirmation of your purchase. We understand that there are times when you may not be able to make a payment. Please contact Openpay on 1300 168 359 before your payment date to reschedule the payment and avoid late fees.
Zip gives you the freedom to buy the tyres you want today. No fuss, no wait, no worries. Interest free payments can be made weekly, fortnightly or monthly, and there are no hidden fees. Plus, with Zip you can set up a reusable account with a limit that suits your needs.


Zip FAQs
All you need is:
How to use Zip:
Choose the account that's right for you.
Sign up and get a decision in minutes.
Select Zip at checkout.
Log into your account to set up your repayment schedule to suit your lifestyle.
Reuse your account anywhere you see the Zip logo.
Fees & interest:
Zip Pay purchases are interest free, always.
Zip Money is interest free if you pay off your purchases within the interest free period.
Standard interest rate of 19.9% applies after the interest free period.
The $6.00 monthly account fee is waived if you pay your balance by the due date.
If there's nothing owing on your account, there's nothing to pay and no fees.
Repayments:
Choose from weekly, fortnightly or monthly payments to suit your lifestyle.
Repayments start from $40 a month and are based on your account's credit limit.
Returns & refunds:
If your item meets Mobile Tyre Shop's returns policy, the purchase amount will be credited back to your Zip account.
Choose what works for you
| | | | |
| --- | --- | --- | --- |
| | After Pay | Open Pay | Zip Pay |
| Interest free | No interest | No interest | No interest |
| Repayment term | 8 weeks | Up to 4 months | End of each month (Up to 60 days) |
| Upfront fees | No | May apply | No |
| Ongoing fees | No | Yes | No |
| Late payment fees | Yes | Yes | Yes |
| Payment frequency | Fortnightly | Fortnightly | Weekly, fortnightly, monthy |
| Payment flexibility | No | Yes | Yes |
| Automatic deductions | Credit/debit card | Cash, credit or money order, credit/debit card | Credit/debit card or bank account |
| Eligibility & information | afterpay.com.au | openpay.com.au | zip.co |
| App support | Google Play Appstore | Google Play Appstore | Google Play Appstore |