If it can be fixed, we can fix it
Mobile tyre shop can fit new tyres at home, work, anywhere. However, you might not realise that our technicians are fully trained to assess and repair punctures, too.
This is not a roadside assistance service with a temporary outcome.
If your tyres are in good nick and are repairable, our puncture repairs are permanent and professional, and comply with all Australian safety standards.  They're also fully guaranteed.
Mobile puncture repair is one of Mobile Tyre Shop's stand-alone services and costs $145.
Please note that not all tyres are repairable – but we never want to leave you stranded.
So, when MTS are scheduling your puncture repair, we will offer to bring a replacement tyre as a contingency.
As such, when you order mobile puncture repair, you'll be asked to provide your current tyre size and brand preference for a replacement.
(If you're matching 3 other tyres, we suggest keeping the same brand and size.)
You will not be charged for this tyre unless your punctured tyre is unable to be repaired. We will naturally deduct the $145 call-out fee from the price of this new tyre that you selected at time of booking.
To comply with Australian safety standards, Mobile Tyre Shop will only repair a tyre if it fits the following criteria:
The puncture has occurred in the repairable zone highlighted in green (see below)

The puncture has a diameter of less than 6mm.

There is no evidence of internal or sidewall deterioration including splits, cuts or blistering.

There is no other puncture within the immediate area of the tyre.

The entry angle of the object allows for safe and proper seating of the patch.

The tyre is in an otherwise roadworthy condition.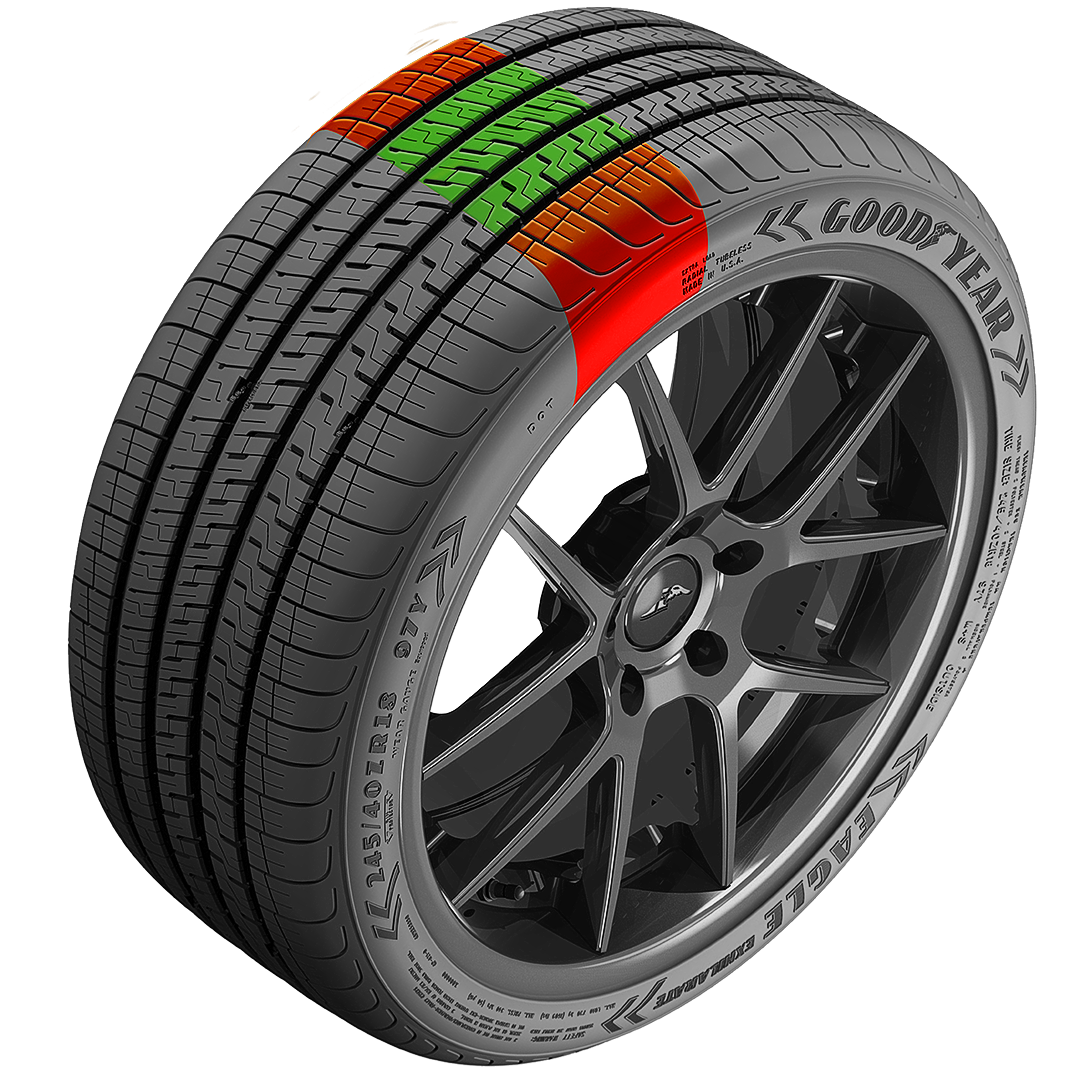 Exceptions
Tyre Sealants and Repair Fluids
Where an emergency sealant or repair fluid has been injected into the tyre the tyre will not be able to be repaired and will require replacement.
Run Flat Tyres
Run Flat tyres are repairable providing they meet the aforementioned conditions, or the tyre specifically indicates that it is of a make and model that should not be repaired.