Openpay

 at Mobile Tyre Shop
When shopping for tyres, we all want the best brands at the best prices. Unfortunately, many of us usually discover that we need tyres at a time that isn't exactly best for our wallets. Thankfully, with Openpay you don't need to put off getting the tyres that will keep you and your family safe on the road today. Openpay enables you to purchase your tyres now and pay later, with no interest. Openpay also lets you take advantage of Mobile Tyre Shop's latest 4 for 3 offers and ensures you don't have to miss limited time deals from all the big brands like Bridgestone, Continental, Pirelli, Michelin and Hankook. With Openpay, you can pay for your battery purchase here on Mobile Tyre Shop, too. Whatever you choose, you can purchase it today and pay for it your way – with weekly or fortnightly payments, over as many months as you like. Thanks to Openpay, it's never been easier to get Mobile Tyre Shop's professional team on the road to your home or work, and have your car fitted with a fresh new battery or spanking new tyres.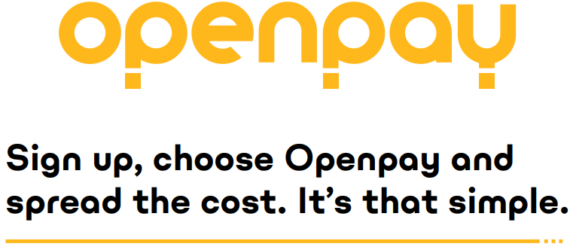 Using
Openpay
with Mobile
Tyre Shop

Choose the tyres or batteries you'd like us to fit to your car. 

Book where and when you'd like our professional fitters to come to you.

At checkout, select 'Openpay'. Log in or sign up, and then pay installments with NO interest! 
Openpay

 the entire Mobile 

Tyre

 Shop range
No matter what type of tyre you're looking for, you're sure to find it at Mobile Tyre Shop. We have the best brands at the best prices, in sizes that suit every type of car or van. And you can purchase them all with Openpay. Just make a selection from our range of over 7,500 different tyres, choose to pay with open pay at cart and your tyres will be on their way to be fitted at your home or work by as early as tomorrow. Plus, when you pay with Openpay, every tyre you buy is covered by Mobile Tyre Shop's Mobile Price Guarantee.
We stock all your favourite Openpay tyres, including: 
BFGoodrich >
Bridgestone >
Continental >
Dayton >
Dunlop >
Firestone >
General Tire >
Goodyear >
Hankook >
Kumho >
Michelin >
MTS Budget >
Pirelli >
With the flexibility of Openpay, Mobile Tyreshop puts a world of tyres and batteries at your fingertips. You can easily browse tyres by brand or promotion, or you can search them by your car's registration or wheel size. Our battery finder makes finding the right battery for your car a snap too. Mobile Tyre Shop's full range of car and vehicle batteries can all be paid for using Openpay.
Search our full battery range here >  
With Mobile Tyre Shop and Openpay, buying tyres and batteries and having them fitted to your car has never been easier. Our 100% Australian-based team is on stand-by seven days a week to assist with your tyres and batteries purchase, schedule your fitting time at home or work, and answer any questions you may have about Openpay. For convenient and affordable Openpay tyres and batteries, look no further than Mobile Tyre Shop!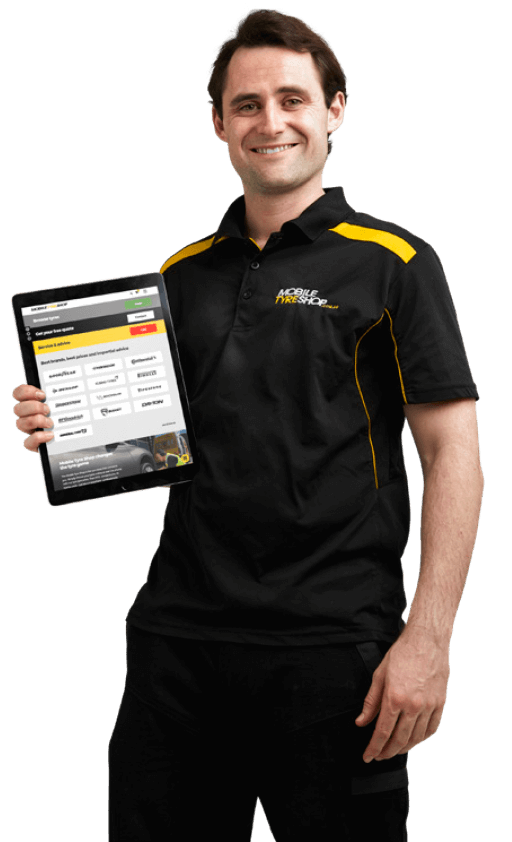 1. Interest-free. Openpay works like a no-interest loan. You pay back the amount of your Mobile Tyre Shop purchase without needing to pay any interest.

2. Borrow only as needed. Since you use Openpay at the point of purchase, you'll never be stuck with borrowing more (or less) than what you need.

3. Quick application. If you choose to pay with Openpay at the Mobile Tyre Shop checkout, it takes just a few minutes to sign up. Everything's done electronically and you'll get a decision instantly.

4. Instant in-store purchases. Because Mobile Tyre Shop is a participating Openpay business, you simply select Openpay as the payment method to complete the transaction.
5. You choose the repayment plan. Openpay gives you several repayment schedule options. You can choose the repayment plan best suited to you.

6. Automatic deductions. Unless you specifically choose to pay cash, check or money order, Openpay will automatically deduct the agreed repayment every two weeks from your linked Visa or Mastercard.

7. No processing fees for certain plans. If you choose a two-month plan you won't need to pay any processing fees.

8. Advance repayments allowed. You're able to make early repayments at no extra cost.

9. Payment reminders. Openpay sends out reminders before your scheduled repayments.
Openpay works
with Mobile Tyre
Shop all over
Australia