Friday 15 February 2019
Mobile Tyre Shop this week commenced operations in Western Australia with its fleet of bright yellow and white vans now servicing Perth.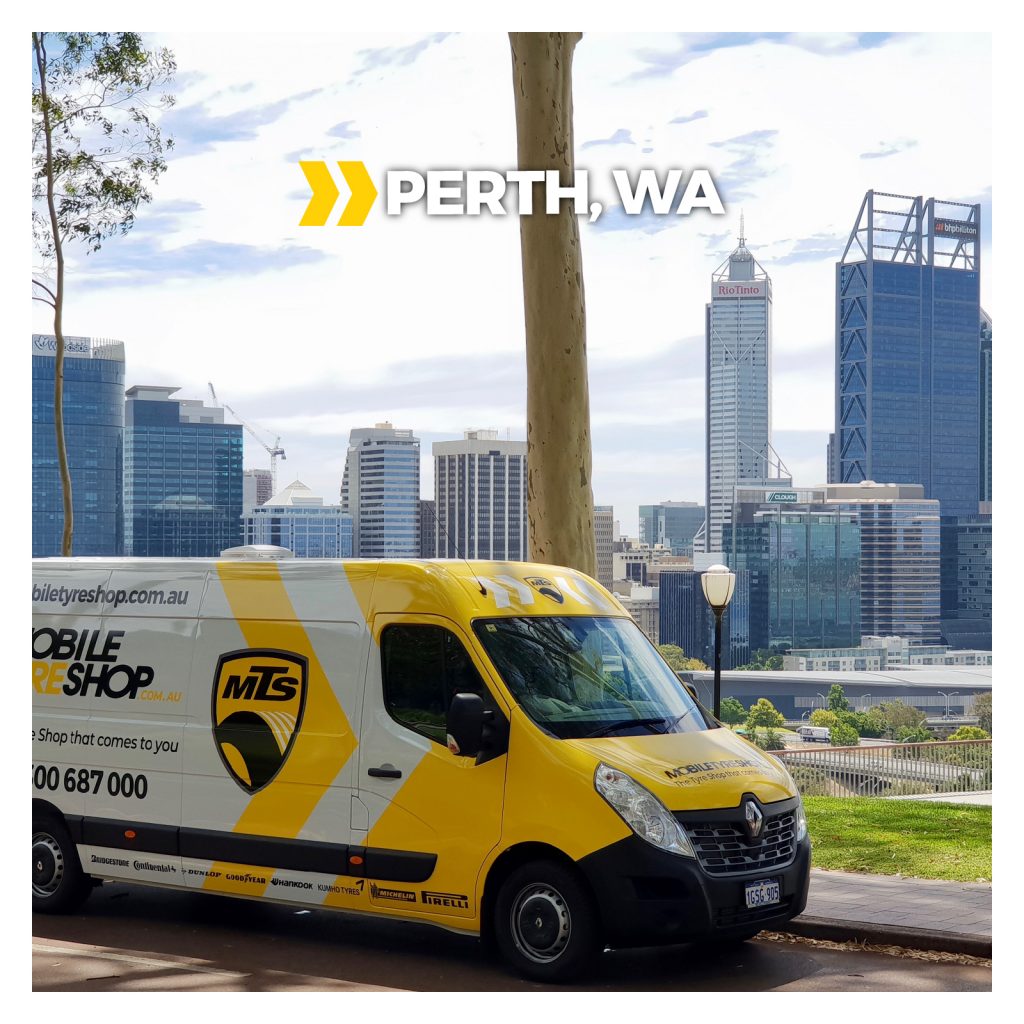 From small beginnings in 2012 with just 2 vans in Melbourne, Mobile Tyre Shop has rapidly expanded to now include operations in Sydney, Brisbane, the Gold & Sunshine Coasts, Adelaide and now Perth.
Mobile Tyre Shop has taken the hassle out of buying tyres by bringing the tyre shop straight to the customer 7 days a week.  Disrupting the traditional tyre shop model, customers can now get their tyres conveniently fitted at their home or work.  Same tyres, same price… way more convenient.
With expansion being driven by national fleet and rental car companies, demand from the private sector has also gone from strength to strength since CEO & Founder, Travis Osborne presented his business model to Australians on Shark Tank in 2015.
"While mobile tyre servicing is innovative to Australians," Travis Osborne explains, "countries such as the USA and those of Europe have long been used to the convenience of getting tyres changed at home or work."
"With Perth's comprehensive motorways and excellent town planning, we are confident our business model will be more efficient here.  With Mobile Tyre Shop's usual booking times of just a couple of hours, West Australian's can now experience the same service level enjoyed by the Eastern States without having to wait days to have their tyres fitted at a traditional store."
Perth fleets are also set to benefit from Mobile Tyre Shop's arrival in the west.  Offering complimentary-quarterly on-site inspections, fleet operators reduce their risk of being exposed to penalties for non-compliant vehicles. Mobile Tyre Shop's reporting and proactive on-site maintenance makes it easier for operators with multiple sites to manage their tyre assets.
While the Mobile Tyre Shop's national support office is based in Melbourne, they are proud to have recruited all of their Western Australia operations staff from the Perth local area.