Inside Our Vans
We have invested in the best equipment from Italy so we can deliver the best service.  The inside layout of the Master is designed so that the tyre technician can easily shift the wheel and tyre from the mounting table to the balancer and then out of the van's side door. Using the latest equipment guarantees a quality fitment and premium balance to your new tyres every time.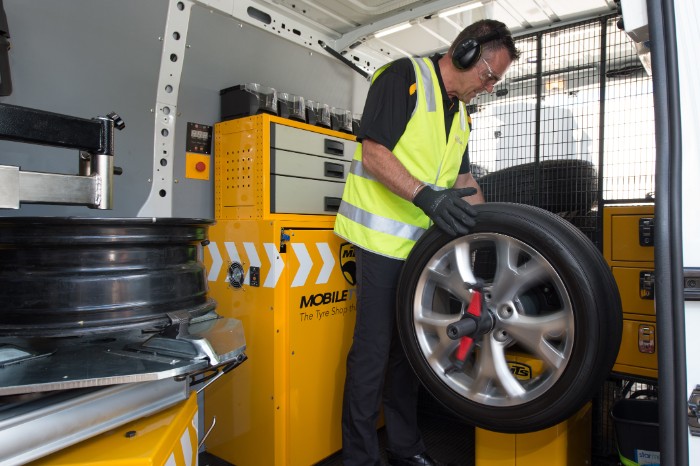 As a responsible business, our tyres are stored in a safe caged area at the rear of the fitting area, we also recycle our your old tyres which are transported to a collection point for our recyclers to pick up  
All of the systems onboard are powered by a state of the art bespoke battery, inverter, compressor system which is housed to eliminate unnecessary noise.  This allows us to work anywhere, at any time without disturbing those around our work area. Premium DeWalt tooling at hand means that your work is done quickly and professionally every time.