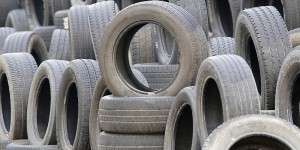 How to find out if you have fake tyres 
Selling fake tyres is unlike any other counterfeit industry. The distributors of fake tyres are putting innocent lives at risk and you should know what to look for when purchasing tyres to know your life isn't unnecessarily being endangered.
A report published in 2015 showed that there were record amount of fake wheels sold in Australia, mostly imported from China. They are often sold off on online auction sites so it is important that you purchase from reputable online dealers such as Mobile Tyre Shop. More often than not the wheels are easily spotted as fake due to their poor condition and scratches. They are made out of a combination of scrap allow and raw material which weakens the structure, top brands only use raw material allowing it to remain sturdy over multiple years.

Fake tyres have been a problem in the industry for a while now. In 2005, Michelin estimated that around 10,000 fake tyre trucks were circulating the European market and was steadily growing. In 2007, Michelin wrote to 5,00 of its distributors to keep them aware of fake tyres being sold off under brand names and to remain vigilant in keeping an eye on what they sell.
A survey in 2015 by Highways England reported that at least one in four tyres on the road in the UK was a counterfeit tyre. This is a staggering amount and Australia is starting to see the effects of this flow over with more fake tyres found on the Australian Shores.
But how bad can it really be?
Much like the wheels fake tyres are made with lesser materials that can put you and your vehicle at risk. Saving a little bit of cash may sound like a great idea but the trade off for purchasing fake tyres and what they can do to both your vehicle and your safety are not worth it.
The fake tyres aren't tested up to Australian standard and their tread depth isn't as deep as the Australian road rules would have them be. These millimetres off the tread depth may seem like nothing but really even just 2 millimetres off your tread depth can increase your braking distance by an extra 15 metres. This could be the difference of life and death on wet weather roads.
How to spot a fake tyre
Inspect the tyre itself; more often than not these fake tyre brands will try to copy the real brands but misspell the brand by one letter on the side of the tyre, check to see that all spelling is correct on the branding or worded a bit differently. Another easy way is to look up the tyre you are purchasing online and look at images of it to see if they look similar.
Check the tread depth and compare online. When purchasing a tyre check how deep the treat depth is and compare it to the online specifications from the brands website. If the treat depth is not what the specifications online say then you have most likely purchased a fake tyre or a used tyre that is being resold as a new one.
Only buy from reputable dealers. Mobile Tyre Shop supplies from the top brands and ensures tyre quality, we allow all of our customers to inspect the tyres we sell before we place them on their vehicle.
If you would like to purchase real tyres for your vehicle please contact us or call on 1300 687 000