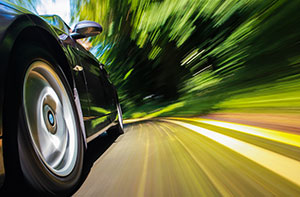 The spare tyre – it's something that we hope to never have to use. In fact, many motorists are so adamant that they'll never have to use it that many fail to properly maintain their spare. The average motorist will get a flat tyre once every 5 years, which has started to get manufacturers thinking about other options.

The emerging trend when you open the boot of some newer cars is the disappearance of the traditional spare tyre. Instead of the traditional full size radial, there are now other devices appearing under the boot mat. Manufacturers are proclaiming that carrying a full size spare is simply adding weight to a car, thereby reducing its fuel economy and taking up valuable space. It has been likened to carrying a full sized first aid kit in your pocket just in case you happen to fall over one day.
So what can we expect to find instead of the traditional spare?
Nothing – the run flat tyre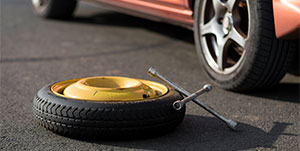 Some manufacturers are opting to fit their vehicles with run flat tyres, which will still allow the car to be driven for a specific distance even after they have sustained a puncture. This is done through specially designed stiffer sidewalls. However, the downside is that some of these tyres create a harsher ride due to their increased rigidity. This technology is improving, however, so expect to see more cars come with these tyres as standard equipment.
Space saver spare
This is the small, ugly tyre that looks about as wide as a bicycle tyre. The greatest benefit of the space saver (or temporary use spare tyre) is that it obviously takes up less room and weighs considerably less than a full size spare. This is considered to be the best compromise at the moment. It's important to remember to check the pressure in your spare, whether it's a space saver or full size radial.
Because they are lighter, space savers are also easier to fit in the event of a roadside flat tyre. The only limitation is that they can only be driven up to a maximum speed as indicated on the tyre, and should only be used to get you to a service centre as they are not designed for normal driving.
Sealant and compressor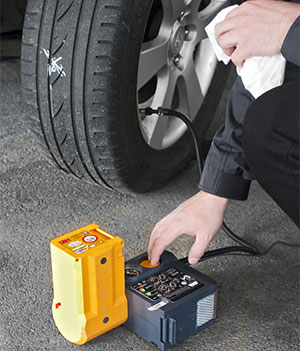 Becoming increasingly common (especially in cars with limited boot space) is simply a can of sealant and an air compressor. In the event of a common puncture, the sealant is simply injected to seal the hole and the tyre can then be re-inflated using the compressor. This obviously only works for certain types of punctures, but manufacturers suggest that this is the majority of roadside punctures.
As we can see, the trend is definitely towards the extinction of the humble spare tyre. The reality is that tyres are getting better and are less likely to puncture, but the traditional spare tyre has always been a security blanket for many motorists. Knowing it's there can give peace of mind. However, the rise of the mobile phone has gone a long way in providing this comfort as motorists know that help is only a phone call away.
Many motorists still ask dealers for a full size spare, but this is fast becoming an expensive, optional accessory. Others take the opportunity to purchase a full size spare after they have used their space saver or sealant once.
The type of driving that is done will also determine the best option, as city dwellers may not need a full size spare as much as a country driver would. The choice is yours, but it seems that the full size spare is soon to be a thing of the past in most new cars.