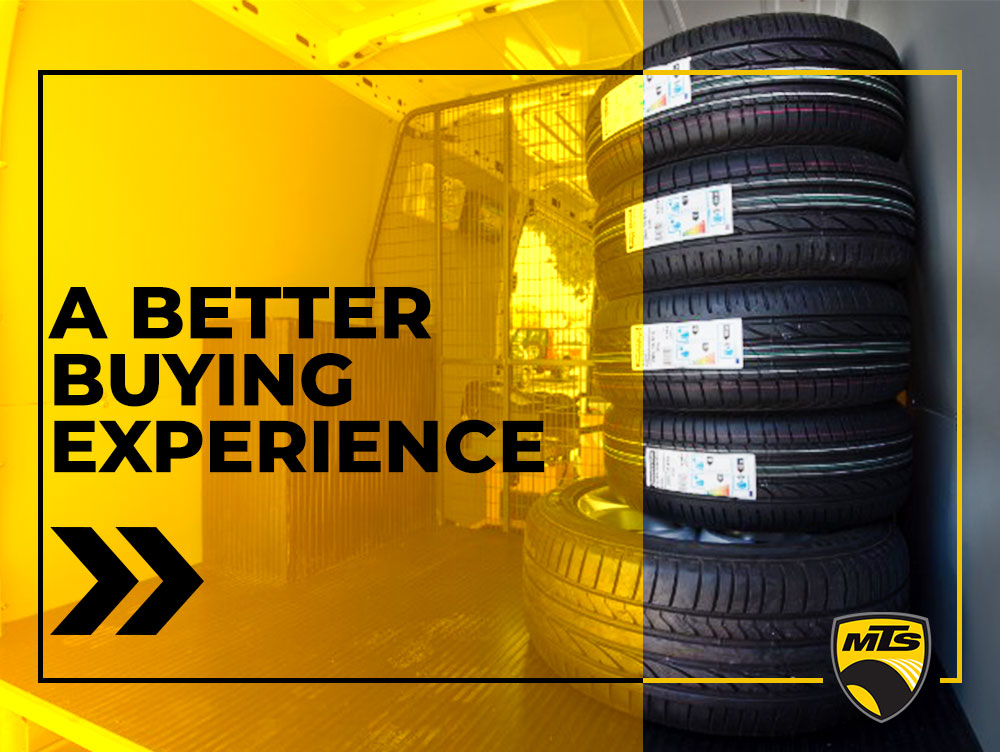 Getting tyres changed can often be a hassle. From taking the time out from your busy schedule to waiting in a tyre store, even the simple task of fitting new tyres is a time-consuming and tedious process.
But we are here to change the way Australians shop for tyres. With our convenient service and flexible payment options, we can help you get your tyres now, at a time when you need them most.
Getting New Tyres Cannot Get Easier Than This
We understand the inconvenience that you may face and the disruption in your regular schedule that arises when getting tyres replaced or repaired. We do not want you to plan your day just for that garage appointment. So, we have designed a service that makes your tyre changing experience an absolutely pleasant one.
Apart from giving you the opportunity to get your tyres changed wherever you are, we also offer flexible payment options now via AfterPay, OpenPay and ZipPay. Designed to enhance your buying experience, you can make use of any of the above payment options when buying new tyres from Mobile Tyre Shop.
AfterPay:
AfterPay enables you to make a purchase without having to make the payment right away. You have the flexibility to make the payment in four instalments later. Moreover, the payments are interest-free.
Wondering how exactly it works?
AfterPay service can be availed both online and in-store. When making a purchase, you just need to select AfterPay at the checkout. Following this, your repayments will automatically be scheduled in instalments every fortnight.
OpenPay:
OpenPay is also an alternative payment method that allows users to make flexible plans and make payments based on their convenience. It gives users more time to make payment for purchase without paying interest.
With OpenPay, you have the advantage of making payments over a period of time.
Easy to use, you just need to select OpenPay option on the checkout page to complete a purchase.
ZipPay:
ZipPay offers another smart payment option by giving users the flexibility to make a purchase and pay for it later. The payment method can be used for both online and in-store purchase and enables you to set repayment options that best work for you. Each purchase has an interest-free period and you can make weekly, fortnightly or monthly repayments based on your convenience.
A Tyre Changing Experience That is Second to None:
At Mobile Tyre Shop, we wish to offer the ultimate in convenience by making your tyre changing experience a smooth one. We can come to you wherever you are to get your tyres changed and ensure that you are back on the road in no time. With the flexible payment options that we now have for you, you can easily avail our service and make payments based on your convenience.
However, the benefits of availing our service do not end here. Apart from the convenience factor, you also get the advantage of quality tyres, complete tyre service, eco-friendly disposal of old tyres and affordable pricing.
At Mobile Tyre Shop, we offer a complete range of premium tyres at prices that you will love. With the huge selection of tyres available, you can choose one that best fits your vehicle and driving style. Our all-inclusive prices include onsite fitting, computerised balancing, new valves and weights and eco-friendly disposal of your old tyres. In fact, you may notice that our tyres are cheaper than the ones offered in a regular tyre store.
Eager to experience the convenience of our service?
All you need to do is contact us or call on 1300 687 000 and we will get back to you to book a time and location that best suits you. You can also buy tyres online and book a time. Our technicians will come to you to change your tyres. We are available from 7:00 AM to 7:00 PM, 7 days a week to assist you.